A magazine where the digital world meets the real world.
On the web
In print
What is cs4fn?
Search:
Sisters are doin' it for themselves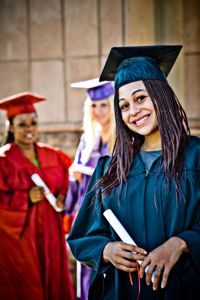 Back in 1999 at Carnegie Mellon University in the US, they thought there ought to be a group for women computer scientists to get together socially and help each other. Since then they've grown into a professional organization working both on and off campus to show how exciting computer science is and also that it thrives on diversity. They use 'speed dating' to pair up newcomers with 'Big Sisters' at the start of the year. That way everyone has someone to talk to. Now, not only do they help each other, they give talks, do research, practice professional skills, swap tips and just make friends. They keep the support up even after they've left uni and got jobs. Visit their website at women.cs.cmu.eduto see what they're up to and maybe even get ideas to form your own group!