A magazine where the digital world meets the real world.
On the web
In print
What is cs4fn?
Search:
The glove that controls your cords...
by Jane Waite, Queen Mary University of London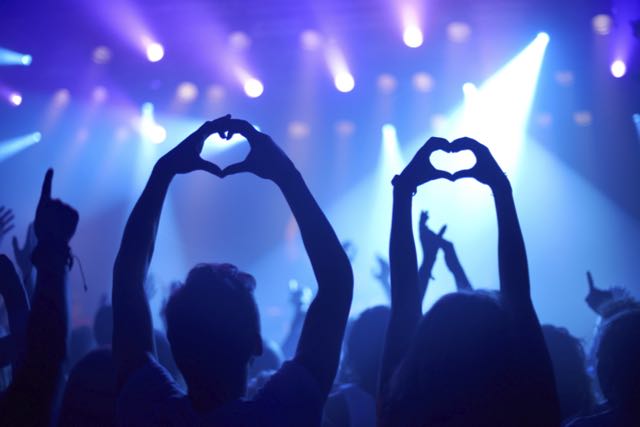 Ariana Grande, has added something new to her sell out stadium tours. She is controlling her vocals using gloves. Yep, gloves! To add reverb to her voice, Ariana pinches her thumb and forefinger. She changes background sounds by a sweep of the hand. Imogen Heap, a Grammy award winning UK recording artist with a passion for technology, is behind the gesture control gloves that Florida born pop diva Ariana is wowing audiences across the world with.
Using technology to augment and change vocals is not new, sound engineers with banks of buttons and sliders have manipulated and improved performances for years, but now the artist can do it for themselves, using wearable tech with bluetooth to control their sounds live.
So puff out your chest, robin and hear the humans notch up the sound gymnastics, we are not just limited to our vocal cords. Have a go at making wearables that control sound yourself. Maybe try Sonic Pi with a micro:bit and search for the BBC's 'Strictly micro:bit live lesson' for more on making your own wearable tech.