A magazine where the digital world meets the real world.
On the web
In print
What is cs4fn?
Search:
The limerick packs laughs anatomical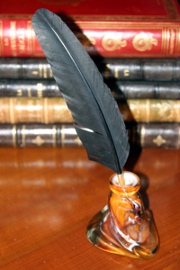 In space that is quite economical
Over several years cs4fn set our readers the challenge of writing limericks around computer science topics. We gave the first lines. You had to come up with the limerick
Here are some of the ones we liked the best. Other limericks are scattered around the cs4fn web pages in appropriate places...You have to find them...
More programming

There was a recursion that stopped...
Programming

There was a programmer from Crewe...
Computing and Biology

Computing with genes is quite hard...
Dependable Computing

There was a computer that broke...
Computing Everywhere

Computers are hiding out there...
Computing and Vision

Illusions computers can see...
Computing and the Environment

A program for saving the Earth...
Computing in Space

A computer found floating in space...