A magazine where the digital world meets the real world.
On the web
In print
What is cs4fn?
Search:
Storms in Ballet
by Jane Waite, Queen Mary University of London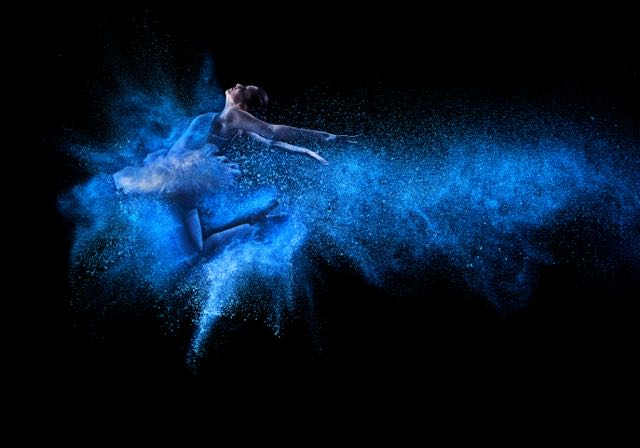 Genevieve Smith-Nunes used to teach computing. Now she choreographs computational ballet! Working with the Met Office her production, [data] Storm is a dance, art and video installation, with electronic wearables thrown in. The performance represents both ocean storms and the transmission of data over the Internet. You get to learn the things she taught in class, but through dance!
Visualisations of the choreography are shown behind the dancers as they perform. Bright pinpricks of colour morph into the shapes and lines of the dancers' elegant forms. This is Generative Art again, with algorithms translating the physical moves into mesmerising animations. Sensors are stitched into ballet shoes making wearable tech that creates swirling lights as dancers pirotte and pas de deux, bringing ballet bang up to date. Genevieve captured the choreography using Kinect and Xbox hardware, but it's not 'Just Dance' disco, but beautiful ballet. Why not use a microcontroller like a BBC micro:bit or crumble to create your own wearable tech for a performance? Whip up a storm, choreograph, code and get creative.