A magazine where the digital world meets the real world.
On the web
In print
What is cs4fn?
Search:
Computer Science and Evolution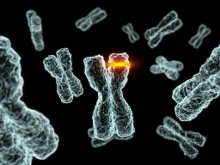 Understanding the way species evolve, adapting to their ever changing environments through natural selection, is perhaps one of the greatest feats of science. Darwin's theory of natural selection gives an explanation of how all of life can come about just through the passing of information from generation to generation, mutation and the pressures of survival. We now have overwhelming evidence that Darwin got it right. Computer Scientists are helping to add to the evidence. Computer Scientists have also been inspired by the way nature solves such difficult problems of surviving in a harsh environment to come up with ways for computers to solve problems too in Genetic Algorithms.
The online olympics between humans and computers

Sodarace is the place where Biology meets Computer Science, Art and Physics. Use the free BAFTA winning Soda constructor software to create your own creatures capable of moving around in their virtual world, whether by running, rolling or lurching. If that is fun then step up a level and race them against other people's creatures created around the world...and if you are really up for a challenge, see what happens when your creature is left to evolve over thousands of generations. Can your creature beat its Artificial Intelligence produced spawn. Along the way learn about evolution, the laws of physics and the way biological locomotion works.
Read about the first Sodarace
Then join the 130 000 people in the Sodarace community and try it for yourself.