A magazine where the digital world meets the real world.
On the web
In print
What is cs4fn?
Search:
Calling all animators!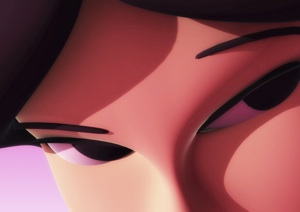 Now that you've seen what other people are doing with computer animation, why not try making your own? It's easy to get started, and there's lots of free software for PCs and Macs that you can use. Two programs that many schools use to teach the basics of animation are Scratch and Alice, both of which are freely available from their websites, along with step-by-step guides that take you through the whole process of making an animated film. Scratch is for making flat, 2D animations like traditional cartoons, while Alice lets you create 3D worlds with objects and characters. With both systems you can add sound and music to your animations.
There's also stop-frame animation, where you build your film out of hundreds (sometimes thousands!) of photographs, with the positions and shapes of objects changed very slightly from one frame to the next. When you watch the frames at the rate of about 20 every second, the still images come to life. There's lots of stop-frame animation software around, such as I Can Animate and iStopMotion. Once you've got some experience with the basics, you might want to move onto Adobe Flash. Flash isn't free, but many schools already have it available, so ask your ICT teacher. With Flash you can produce results that look very cool and very professional! If you want your animations to be interactive, and to learn a serious programming language at the same time, try Greenfoot.
When you've made a great animation, why not enter it in the UK Schools Computer Animation Competition, held each year by The University of Manchester? There are always great prizes to be won, and an even bigger audience will see your impressive work. Want to be an animator? Start right away! Simples!