A magazine where the digital world meets the real world.
On the web
In print
What is cs4fn?
Search:
Back in Fashion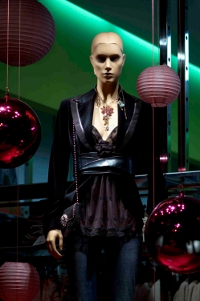 Catwalk Comment: Fashion's Future is Hi-tech
Clothes and accessories make up the fashion conscious world we live in today. Computing devices already form part of the wardrobe of many. Being seen with the right mobile phone, or the stylish white iPod headphones makes a statement about you. But what does the future hold for fashion? In our Fashion hints below, we take a stylish peak into the wardrobe of the future at the clothes and accessories to come.