A magazine where the digital world meets the real world.
On the web
In print
What is cs4fn?
Search:
Exclusive: Backstage with the punk robots
For a day during Neurotic and the PVCs' three-night stint at the ICA, cs4fn was given free rein with a camera backstage. Here's what we found.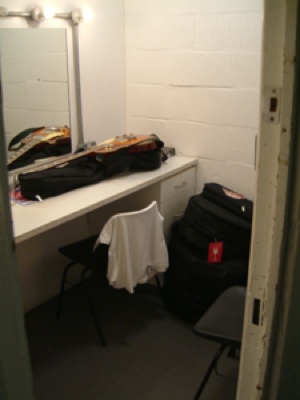 A remarkably tidy dressing room
This band are so punk they sometimes don't even fold their shirts!
You are here
The ICA kindly helps out any bands who forget where they're playing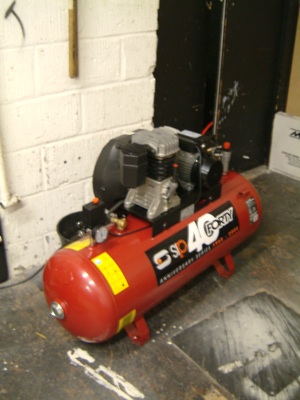 Mysterious machinery
Where does the hose from this tank of compressed air lead? Find out below...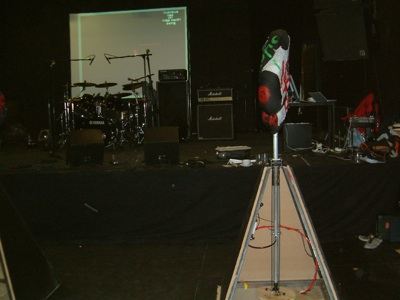 The guts of a punk
Oh dear. Robots of a sensitive nature should look away now