A magazine where the digital world meets the real world.
On the web
In print
What is cs4fn?
Search:
Light up the night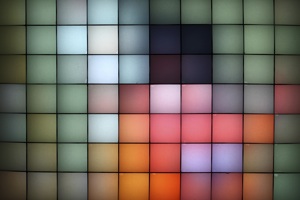 Earlier this year, Katy Perry set New York alight by appearing on the red carpet at a Metropolitan Museum of Art gala in a seriously techy frock. Her dress was made from silk chiffon and illuminated by over 3000 coloured light-emitting diodes (LEDs), making her a flashy fashion icon. The dress was made by London's own CuteCircuit, who make all sorts of wearable technology. They also make shirts that contract to give you a hug, and another dress whose light-up embroidery moves as you move.
But there could be even more exciting stuff on the way for light-up clothing patterns. Noël Palomo-Lovinski from Kent State University in the USA thinks that the future is going to bring clothes whose fabric is woven with washable screens that can display whatever image the wearer wants. The technology would be similar to the organic LEDs found in today's high-definition TVs. You could download and switch between an infinite number of patterns and pictures for your clothes – kind of like an mp3 player for your wardrobe! Only one problem though: what happens if you went to a party where everyone was wearing different moving, flashing, glowing pictures on their clothes? It would be like going to a party with the neon signs from Piccadilly Circus!